Let's cut right to the chase.. I'm not posting a weekend recap today. My weekend ended with a bunch of knots in my stomach
(and a ridiculously clean apartment. you could eat off of the bottom of my shower. i clean when i'm stressed or angry/upset.)
and I don't really ever want to re-live that, so moving right along..
It's July 1st.
SURPRISE!
July is probably one of my favorite months, ever. So you'll have to excuse the ridiculous, overly happy ramblings this month. I'll be floating on Cloud 9.
I guess we better recap my
June Goals
real quick..
Enjoy my vacation. Done.
Have a yard sale. Rescheduled for July.
Continue applying for jobs. Done. Shoot me now.
Read FIVE books. So not even close to being done. I had the best of intentions though!
Pay for someone else's dinner. #payitforward. DONE!!
Paint gallery wall frames. Not done.
Install a new shower head. Also not done.
Complete 2 more things on my apartment to-do list. Not done.
Do something spontaneous. Done.
Start my 5k training. Done!
Final Tally: 5/10
.. Yikes.
*hangs head in shame*
Moving right along.. JULY GOALS! Here's hoping I actually get
shit
crap
stuff
things done this month!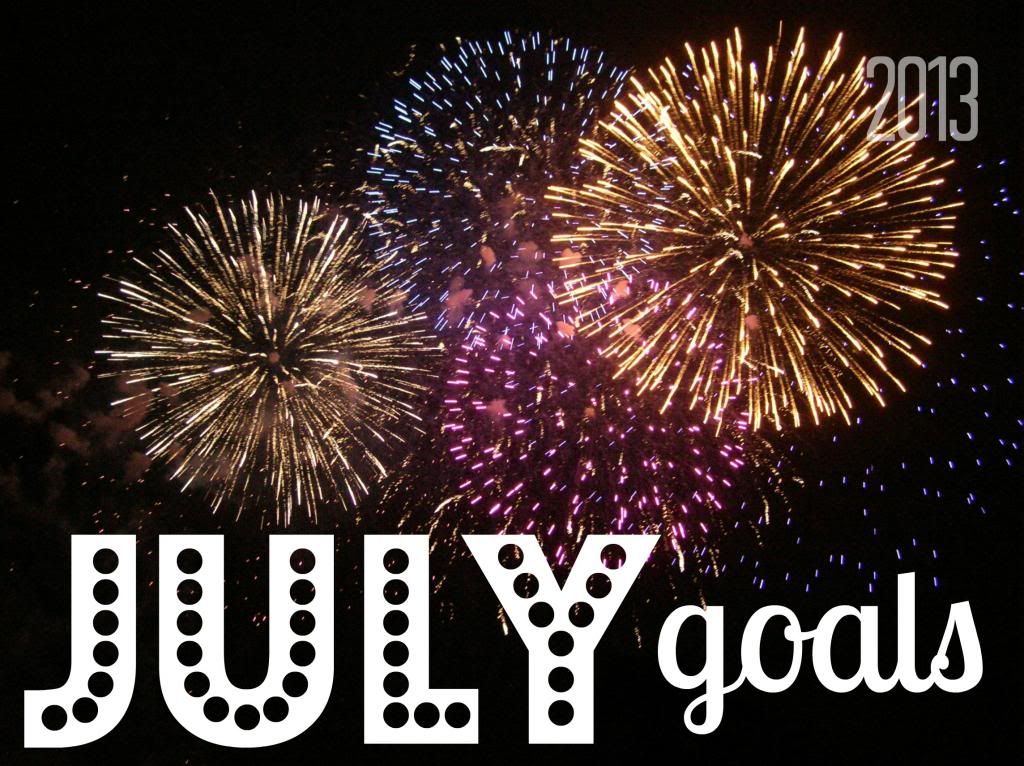 Have a yard sale.
Read THREE books. (hopefully more attainable than the 5 I tried to read last month)
Job Search until I find one. Rawr.
#payitforward
Paint gallary wall frames.
Install a new shower head.
Hang something on my bedroom walls.
Do something spontaneous.
Continue 5k training.
Celebrate my sister's birthday and attempt to surprise her.
Do a Pinterest project.
Cook THREE new recipes.
Limit fast food to ONCE a week for the whole month!
I guess that's kind of a boring list. Whatever. I have decided that #payitforward and "do something spontaneous" will be on my goal lists every single month. If I want to better someone else, I should start by bettering myself.
*insert MJ's Man in the Mirror*
Also, being spontaneous is a lot of fun and I'm always glad I did it.
So, anyone else making a July Goal List? Share with me!