Oh happy Monday, loves!
I had a very, very long weekend and I liked it oh so much! I truly don't know why we don't always have 4 day weekends. We should.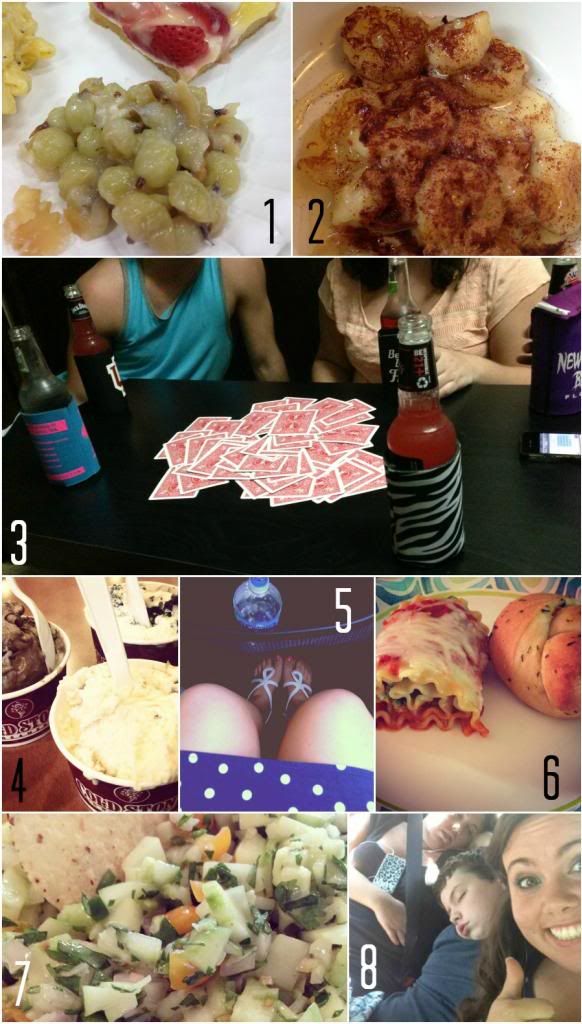 I tried Gooseberries.. I'm not a huge fan.
My "fried" bananas! Delcious and my new favorite dessert!
Some drinking card games with some of my favorite people
Coldstone ice cream! I had salted caramel frozen yogurt with butterfingers.. delicious
Long car ride to a family reunion!
Pinterest - Spinach Lasagna Rolls and garlic knots!
Cucumber Salsa!
My siblings thought the car ride was long too! Sleepy sibs
I probably should've taken more pictures, but I was too distracted having fun!
OH, Ps
..
Venus
and friends
(including me)
are
giving away $150 in paypal cash
! You should probably enter. I'm just saying.
OH, Pss
.. Today is THE LAST DAY to enter the
freaking amazingly wonderful giveaway
Erin
and friends
(including me, again)
are hosting! So get your butt over there and enter that one too!
Man, I'm giving away lots of good stuff. You need to take advantage of that!
And before I forget anything else, please make sure you link up your weekend shenanigans with Miss Shenanigan herself,
Sami
! She rocks.