Today is a very special day.
Today is my baby sister's birthday.
Now let me tell you about my baby sister..
She steals my clothes without asking.
She asks for advice and then ignores it.
She has a severe attitude on her.
She is the wost morning person I've ever met in my entire life.
She does things purely to tick me off.
And I love her more than any other person on this planet.
Really, in all honesty my sister is the greatest. She's my
best friend
in every, every meaning of the word.
I may have mentioned that I have a bit of a "blended" family. I have 4 siblings total. 2 are step, 1 is half, and then there's my sister. She's the only one made of the same "stuff" as me. Although none of us ever refer to any of the rest of us as anything other than "my brother" or "my sister". We don't mess with that step and half non-sense.
But since she was born we've always been lumped together. We were
"the girls"
or
"the sisters"
. We did everything together.
Being a big sister is hard.
Unless you're the oldest, you really can't relate or understand how hard it is sometimes. Someone is always watching what you do, what you say, how you say it. But you get used to that. It's what is normal.
But ya see, the thing about little sisters is that they grow up.
And sometimes the big sister isn't ready.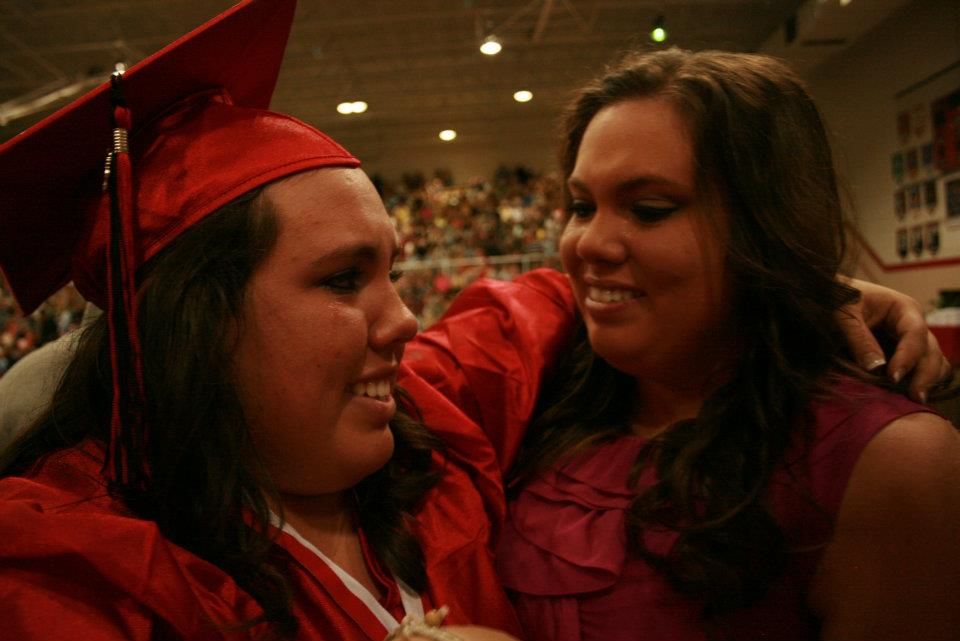 bawling our eyes out at her graduation during the rose ceremony.. we aren't pretty criers.
It's been hard and big sis is still adjusting. Sometimes I miss my little sister as she was. But I wouldn't trade it for the beautiful person she's becoming.
I love you, Sister. To the moon and back!