Hello friends!
Yesterday on The Best of Intentions we played a little game. I told you
2 truths and one lie
and you had to guess the lie. Results?
EVERYONE LOST.
Seriously not one person guessed the lie. I'm so tricky! But now I better fill you all in..
1. I've had 17 total teeth pulled..
TRUE
3 of those were wisdom teeth, 1 was a permanent tooth that I just didn't have room for in my mouth and 13 (thirteen!) were baby teeth. What the what, you say? When I was younger (and actually still to this day) I hated the scrapping sound that a baby tooth made on the permanent tooth that was growing up underneath it. So unlike most kids, when I had a loose tooth, I wouldn't wiggle it and I wouldn't tell anyone. So my permanent teeth were growing in next to my baby teeth! This resulted in multiple trips to the dentist and multiple numbing shots and lots of pulling by the doc. Once everyone realized what was happening, I think they just stopped waiting for my permanent teeth to grow in first, they just started pulling baby teeth left and right. Yay me!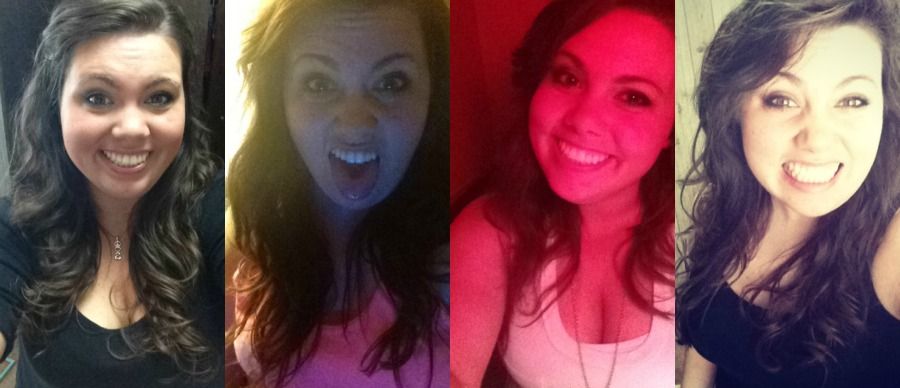 I swear I still have plenty of teeth, exhibit A
2. I broke my foot stepping off of a curb..
TRUE
I had zero broken bones until I was 18. It was the fall of my freshman year in college. I had been living in the dorm for a month, tops. A friend had come to pick me up and I was stepping off of the curb to get into the car and well.. I ended up just sitting on that curb instead. The story is hilarious now and to hear my friend and my mom talk about it makes me laugh a little. It was a mess. I ended up breaking 3 bones in my left foot, right on the parts of the bones where the ligaments attach. Of course. Insert walking boot for 2 months.
Ps. Walking around campus in a walking boot as a freshman? Not fun. Sleeping on the top bunk with a broken foot? Even worse. Having a bitch roommate? Priceless. For everything else there's MasterCard.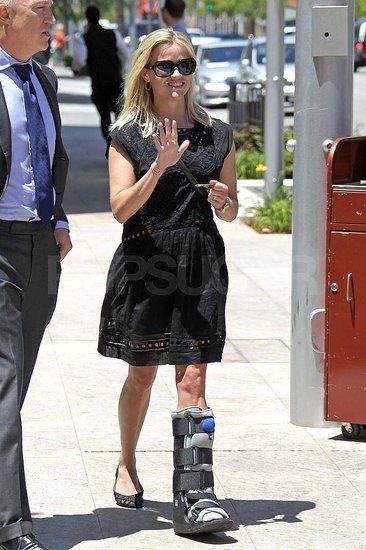 Reese makes this look way cuter than it is..
3. I know all of the words to Baby Got Back..
LIE
I actually don't know all of the words to this song! Apparently that's really weird, but I only know the first part that everyone sings, all the time.
So this is where I should say congrats to everyone who correctly guessed the lie.. But that was no one. So hah! And to everyone who guessed that the 17 teeth fact was a lie.. I don't blame you.
I wish I was lying.
Love, love you sweet people though!