Is anyone else sad that their 4 day weekend is over? Because I am. I am a lot. The whole situation is making me incredibly sad and making this Tuesday awfully hard to enjoy so far.
I also got up at 5:30am to workout this morning. Vacation is in less than 2 weeks, so I'm starting 2-a-days. No, I'm not a high school football player. Yes, I am torturing myself. No, I don't love it. Yes, I'll love the result.
. . . . . . . . . . . . . . .
Speaking of vacation.. If anyone wants to
guest post
for me while I'm gone, you are more than welcome to do so! Just email me at
kstoll129(at)gmail(dot)com
! You'll really be doing me a huge favor and I'll love you forever and ever!
. . . . . . . . . . . . . . .
Let's stop wasting time and get to the pictures, shall we? Most of this weekend took place in my grandparent's back yard..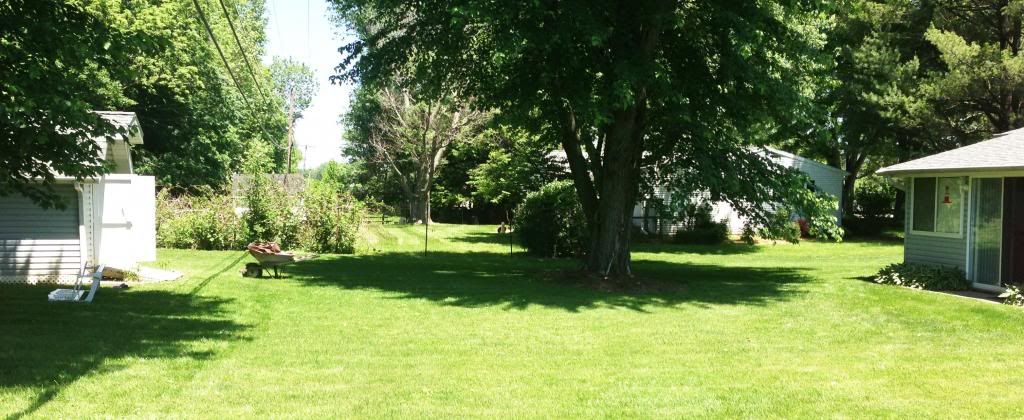 This was the 23rd Annual Race Party. My family and all of our family friends
(at one time there were over 100 people that attended this party every year)
started this party the year I was born. In Indiana if you aren't at the track for the Indy 500, you're having a party for the Indy 500.
*blog post coming tomorrow explaining the Indy 500 to people who aren't from Indiana*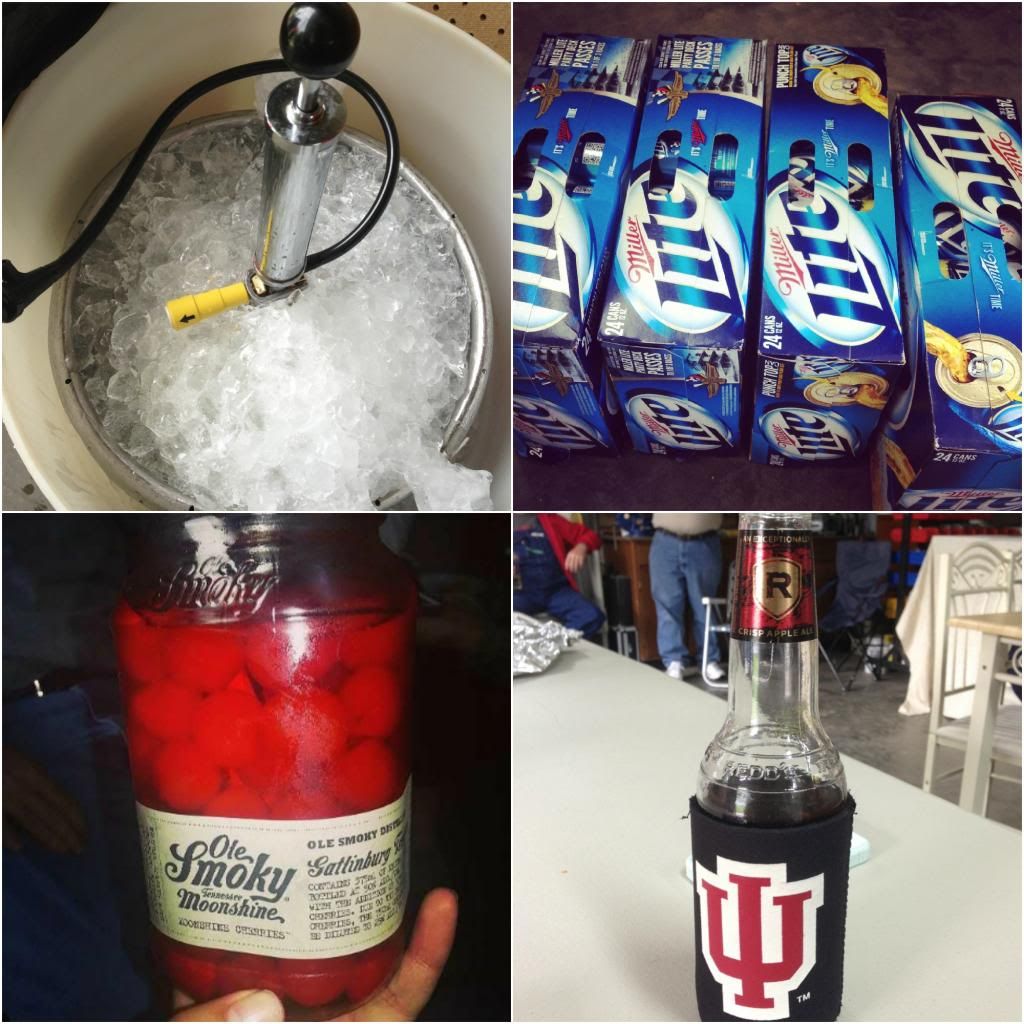 Keg -- Beer -- Moonshine Cherries -- Redd's
It's worth noting that the Moonshine Cherries? Nothing about them were a good idea.
Nothing
. Also, this wasn't all of the alcohol in attendance. The rest just managed to skip out on pictures. Rude.
Berries -- cookout staples -- my healthy plate -- more berries
I don't know if you can tell, but in the bottom right picture, there are white chocolate chips inside of the raspberries. Well, inside some of them, some of the chips fell out. Anyway, that's a quick tip to make your fruit look way more fancy than it is and I'm giving it to you
for free
. You're welcome in advance.

jello shots -- my boat shoes and the 20 year old lawn chair -- my Indy 500 drivers in the pool
Also worth noting that the 2 drivers I had in the pool? The same 2 drivers who wrecked in the last 10 laps of the race to cause 2 separate yellow flags. My luck is unreal you guys.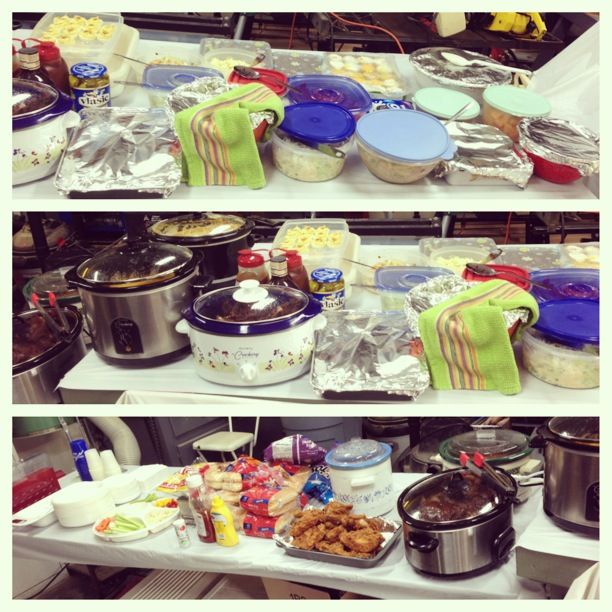 the spread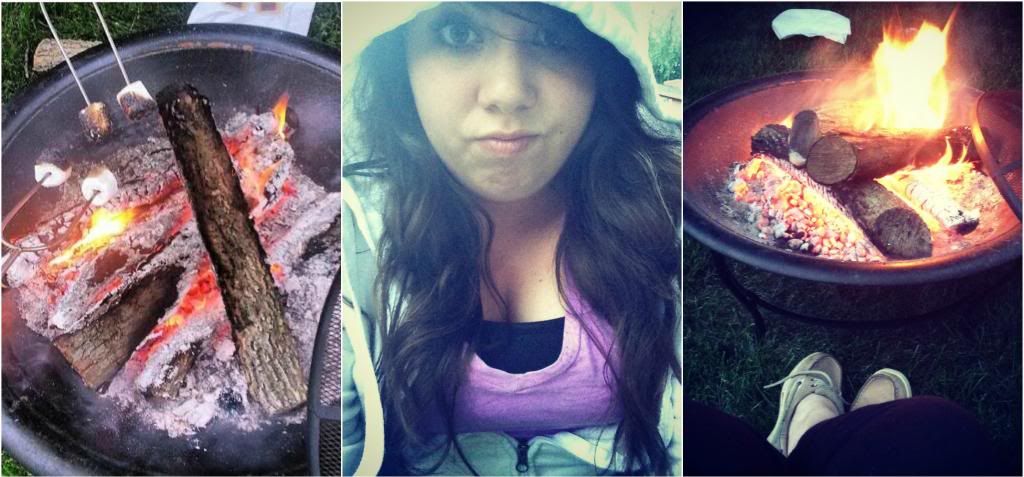 S'mores!!!!! -- pissed because it started raining on me -- fireside talks and drinks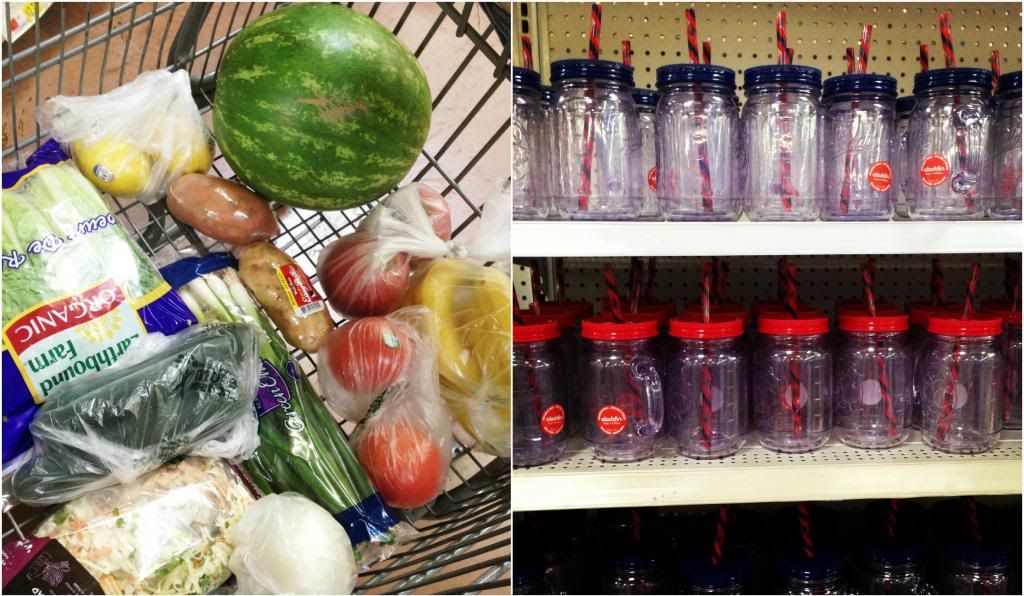 Monday meal prep -- plastic mason jars, with lids and straws, in patriotic colors. at walmart. Get chu some!
Also very worth mentioning.. My Hoosier baseball boys
WON
the Big Ten Tournament on Sunday! It's totally okay if you don't care, because trust me, I care enough for the both of us.
Love, love, love them!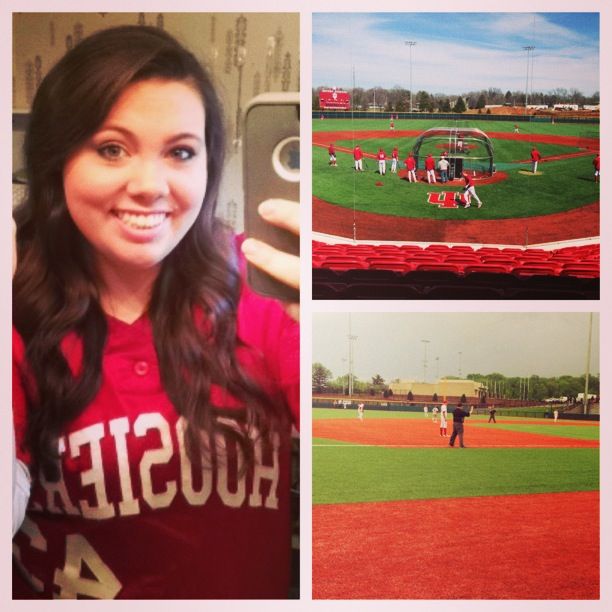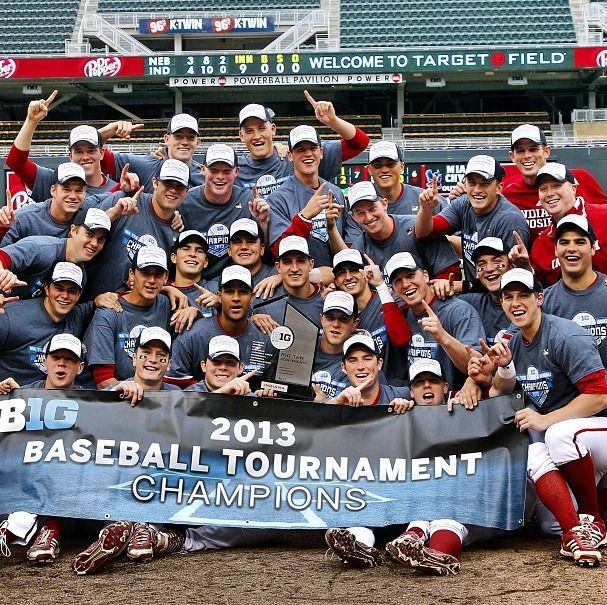 Okay, now that I'm doing gushing over my IU boys, I'm gonna go to work. And then I'm gonna go home and workout again. Then I'll probably lay on my floor
in pain
and wish it was time for vacation. Then I might work on another blog post for this week.
Now that you know my plans for the rest of the day, go stalk someone else who linked up with
Sami
and find out where they're doing. Ps. Sami rocks, you should follow her.