This is one of my favorite Link-Ups. I'm in love with the concept of celebrating things outside of the number on the scale. In. Love.
So today I'm linking up with
Katie
and Lex again for Non-Scale Victories.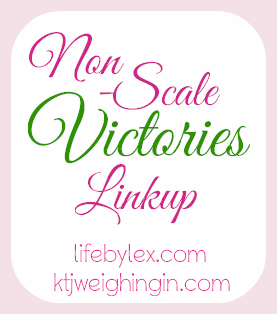 So I have 2 NSVs this week.
1.
It was my birthday and I chose to split my birthday cupcake instead of eating the whole thing. Yes, I still had a regular meal. No, it wasn't a salad or steamed veggies. But I did split the cupcake.
2.
I went to a gym. It's more of a laid back gym. It's actually similar to Jazzercise or Zumba. But it was fun. I was sweating. I'm sore today. And I love it. Definitely a step in the right direction. Definitely something I'm excited about.
Also ya'll know I'm the biggest Hoosier fan around these blogs, so I must point out that IU
spanked
Purdon't
Purdue last night. If Will Sheehey
(see beautiful man below)
doesn't put a smile on your face, then we need to have a serious discussion.
Happy Thursday!