Guess what, guess what, GUESS WHAT!! I have another special guest post for today! *insert squeal of excitement* My favorite Disney loving Jersey girl, Kate!!
You may remember her from the time I
bragged on her here
or the time I did
a guest post for her
while she was rocking the Mickey ears and loving life in Cinderella's castle. Clearly I'm not jealous about that at all..
. . . . . . . . . . . . . . .
I normally blog about things that are relative to my life. Mainly beauty, fashion, shopping, entertaining, and of course my journey through weight loss.
Today, I'm sharing my 5 Workout Must Haves.
1.
Get some good running socks that are moisture wicking. I used to run in plain old cotton socks I got from Target. Maybe some of you do too. And it may not be a problem. But when you start logging more miles, you're feet start to hurt. And when your feet hurt, your miserable. I prefer the
R-Gear Drymax Dry-As-A-Bone Medium No Show
from Road Runner Sports. These are what I have found are best for me. They aren't cheap, but I no longer have foot problems. Trust me.....they're worth it!
2.
Speaking of feet, go and get yourself fitted for a good pair of running shoes. Again, I go to Road Runner Sports. They have an awesome machine called the Shoe Dog.
Basically, you hop on a treadmill and run for about 30 seconds. Then they analyze your running style and match you up with a type of shoe (stability, neutral, etc). Then you pick your sneakers.
I'm generally a stability runner, but lately I'm more neutral (since knee surgery). my fave sneaks have been the
Women's Brooks Glycerin 10
. They are so comfortable and supportive.
3.
My hair can be a beast sometimes. I CAN NOT workout without some kind of headband. I stumbled upon
Brady Bands
and have been hooked ever since. Not only are they some of the cheapest and most stylish headbands out there, but they DO NOT MOVE!!! I can run 3 miles, take a spin class or do some interval training and they don't budge a millimeter! Plus, they do custom orders AND have fabulous customer service. The absolute best part about Brady Bands is that at least 10% of every purchase goes to childhood cancer research.
4.
If you are like me, you need music before you can move one step when you are working out. While I use my iPhone or iPod to workout, the apple ear buds are just not made for any sort of substantial movement. A few years ago at an expo prior to a half marathon, we stumbled upon
YurBuds.
YurBuds are my fave headphones to run with. They fit them to your ear (because all ears are not the same size!) and they you give them a go. They stay put when running. I never have to fidget with them ever!
5.
Last, I always feel more motivated to workout when I look good. My fave workout gear comes from
Old Navy.
I would say that about 75% of my active wear comes from old navy. I love all their dry fit items, plus they have lots of cute colors!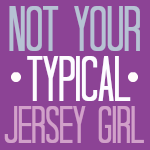 . . . . . . . . . . . . . . .
Now try to tell me she's not awesome. She is. And she has great tips and ideas and you should be reading her blog too. So go, go, go!!